Upcoming Mondo Cane Commissions
FOREVER
by Laura Peterson Choreography
Thurs-Sat, October 23 -November 8
Highly saturated, seamless, patterned geometry. There's nothing else… Forever. Performed by Christopher Hutchings, Kate Martel, Stephanie Miracle & Laura Peterson. Music by Lumberob.

UpComing Shows
ELIZABETH MUTTON/BARBARA MAHLER
Anywhere You: A Cabaret of the Life and Loves of Lotte Lenya by Mutton. On a bill with a dance by Barbara Mahler.
Mon, Sept 22 at 8pm, $12, $10, tickets»
QT
Curated by Sara Marcus
Tues, Sept 23 at 7:30pm, $5 tickets»
RETURN OF LA KOOOOL-AID
Baraka de Soleil/D Underbelly's hip, faux rock spectacle reveals the woes, throes, highs and lows of a mystical iconic substance. W/ Daniel Givens, Sunder Ashni and more!
Wed, Sept 24 at 8pm, $12, $10, tickets»
MR. BUNGLE and the INCIDENT on LambdaMOO
Why we do what we do when no one is watching.
By Trish Harnetiaux, dir. by Eric Nightengale.
W/ Neil Hellegers, Matt Korahias, Scott Lindenbaum, Kalle Macrides, Ruth Nightengale, and Erin Wilhelmi
Fri, Sept 26 at 8pm, $12, $10, tickets»
SEXT OF SAUDADE
Vocal feats, electric shocks, precision, full teats.
By Annie Lanzillotto & Fawzia Afzal-Khan.
Sat, Sept 27 at 8pm, $12, $10, tickets»
MONEY OF THE MONTH CLUB
Featuring Daisy Jopling and Trilogee
Mon, Sept 29 at 8pm, $12, $10, tickets»
THE ARTFUL CONSPIRATORS present 30 IDEAS
3 of them good. You vote on the best and the downright sh*tty.
Tues, Sept 30 at 8pm, $12, $10, tickets»

We Really Need Your Help! CLICK HERE!

Directions
258 Bowery is on the west side of the street between Houston and Prince. nearest subway:
F,V to 2nd Ave, 6 to Bleecker, JMZ to Bowery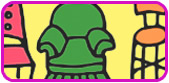 REHEARSAL RENTALS
Dimensions: 18' x 13', 9 1/2 ' ceilings, wooden floor (not sprung). Available: piano, boombox, chairs; call 212.219.0736 x 101. More »

MEMBERSHIP
DP Members receive free admissions, a one of a kind membership card, and the good feelings that come with being a supporter of a vibrant arts community (DP t-shirts also available) More »

T-SHIRTS AVAILABLE
Our famous dogs are now on cotton tees! To View
Sizes: S, M, L, XL, XXL, Colors: blue, green, brown, gray, yellow, orange, red, black. To Purchase


CAPITAL CAMPAIGN


Find out how to join Dixon Place's Capital Campaign and help us with our brand new space!
» make a tax-deductible donation, More»


IN OTHER NEWS

DP Seeks INTERNS for
FALL '08/SPRING 09
Click Here for more Info
CHAIRS FOR SALE:
ONLY 29 left! Dixon Place has sturdy and comfortable maroon theater seats available at an outrageously low price!
Email us for more info. AhumanbeingATdixonplaceDOTorg. XOXO

DP Submission Policy CLICK HERE!
Dixon Place accepts submissions year round though we are currently unable to make any immediate scheduling decisions regarding Fall '08 until the end of September. We ask that you be patient with us during the transition.